MaxWhere Web
---
The MaxWhere Web Viewer was created with the goal of supporting devices that for one reason or another are unable to run the MaxWhere Desktop Client. In most cases, we expect that MaxWhere Web will be helpful to users who primarily have access to mobile or tablet devices.
The basic assumption is that the Web Client works in the same way as the Desktop Client in every aspect. On this page, our goal is to summarize only the key differences between the two.
How to access the MaxWhere Web Viewer
The Web Viewer does not reside on any specific web URL; instead, it can be opened by navigating to the MaxWhere Portal (https://portal.maxwhere.com), logging in, navigating to a space of interest and opening the space from the web. Note that not all spaces will be available by default on the web (the default case is that any given space will be available only on the Desktop Client). In case a space can be loaded in the Web Viewer, a label with the text "Web" will appear on its space card: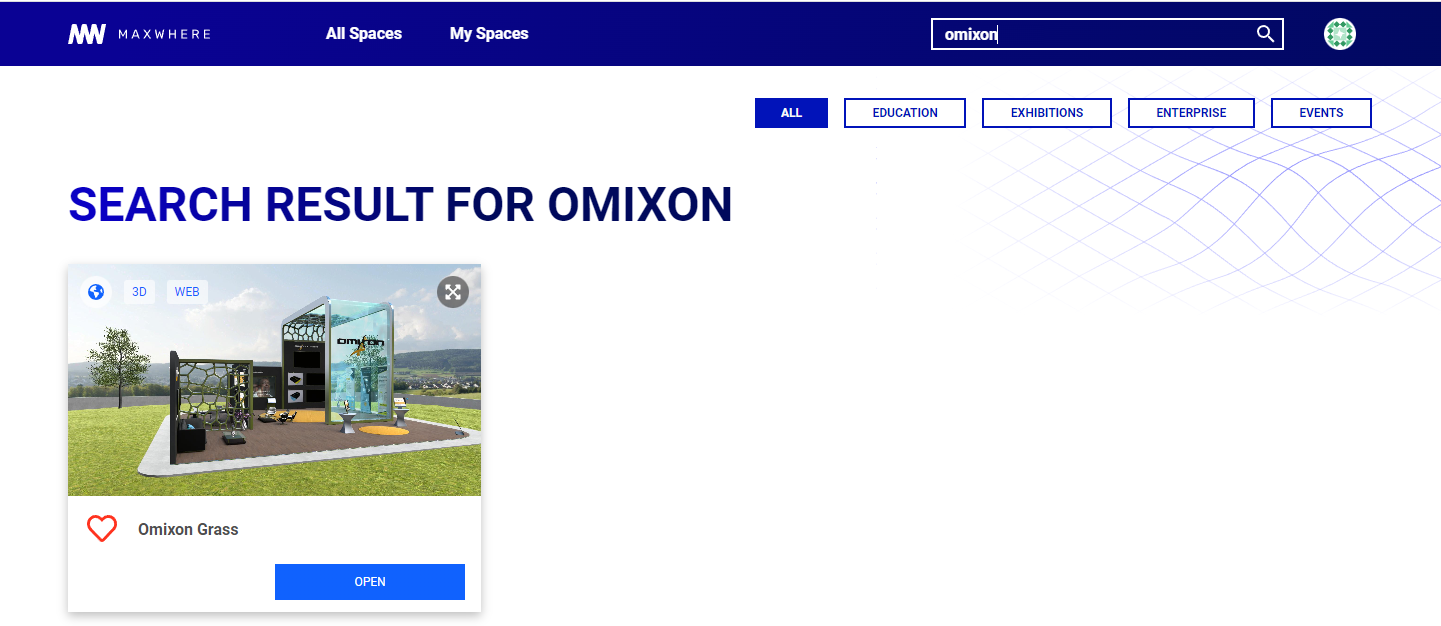 Once you click on the Open button, a prompt will appear, asking you whether you want to open the space on the Desktop Client or in the Web Viewer: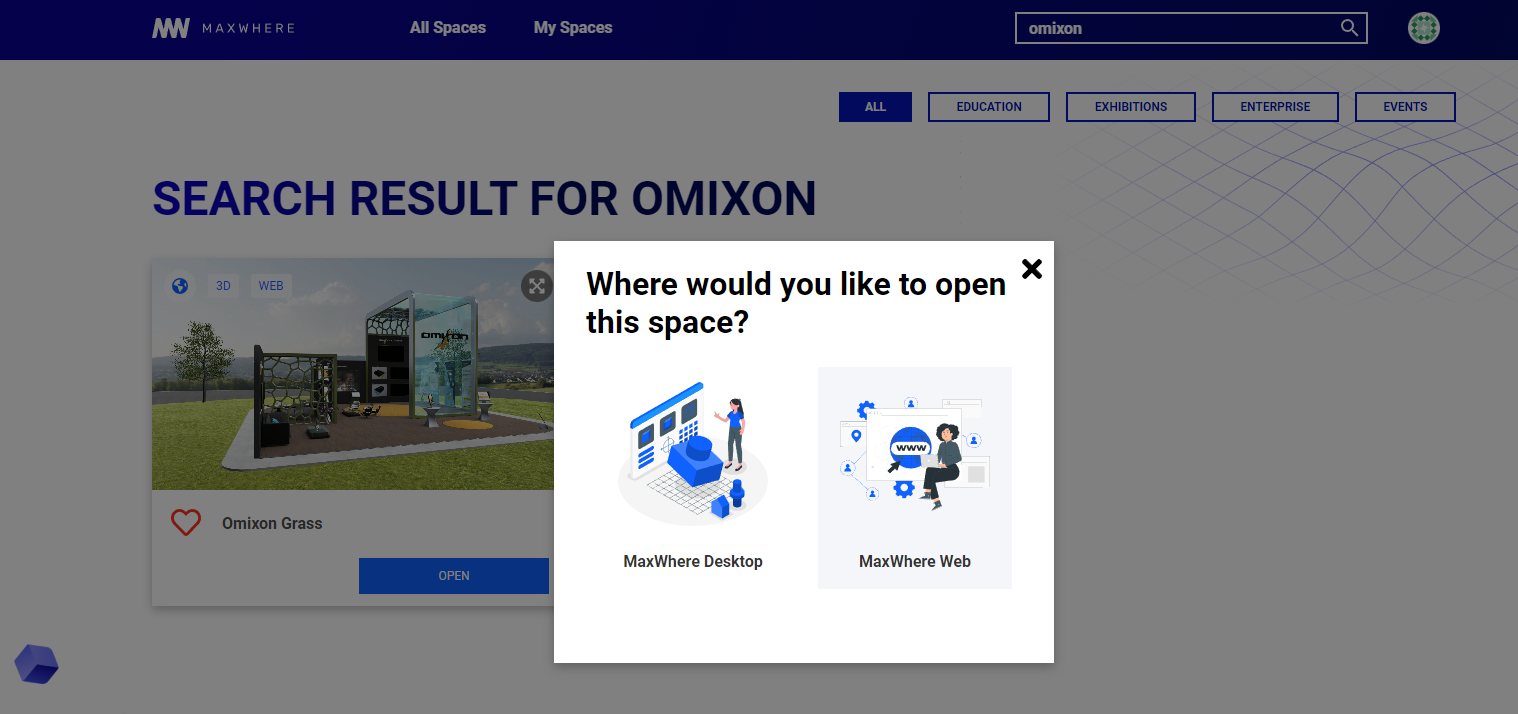 Editing content within the MaxWhere spaces
As described here, editors of a space (as well as editors of any given project within a space) can add and arrange their own 2D content. One limitation in the Web Viewer is that there is no way to edit 2D content via this channel; instead, users with the requisite access privileges have to open the space in the MaxWhere Desktop Client and edit the content from there. All updates to the content inside a space on the Desktop Client will be automatically visible inside the web version as well.
Displaying content within the MaxWhere spaces
Due to CORS restrictions, only 2D content that is embeddable into pages served through the maxwhere.com domain will be directly accessible through the web viewer. What this means is that for understandable reasons, certain web service providers (such as financial institutions, and other organizations providing data-sensitive services) will explicitly deny the option for web developers to integrate their pages into content served via another domain.
Luckily, such restrictions do not apply to content uploaded to the MaxWhere Cloud (e.g., pdfs or images saved to smartboards), or to content uploaded to commonly used content sharing services, such as Google Drive, YouTube, and many others.
In case a page cannot be loaded into the web viewer, users will be presented with a redirect link entitled "activate smartboard" instead. Upon clicking the link, a new browser tab will open, and the page loaded into it. This mechanism, while somewhat limiting, still enables users to access the content from inside the space (although it will be rendered in a different tab).